I'm gonna get sad and sappy on you.
This song is one of the ones on rotation when my husband is gone. I think it speaks for me perfectly.
Lyric I love best (because it fits us to a t):
"Your t-shirt's lost its smell of you
And the bathroom's still a mess
Remind me why we decided this was for the best"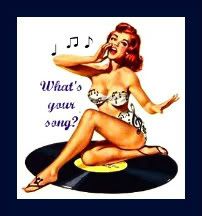 Ciao!