So did y'all like Critter? Yes? No?
Anywho. Today's giveaway is, in my opinion, one of the coolest ones. Wanna know why?
Meet
Lady.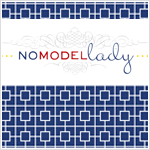 I pretty much idolize her (in a non-creepy way). She's gorgeous. She's funny. She has mad style. She is a Marine wife.
She has a weekly linky party where she dresses up. And let's us show her that we dressed up, too.
You're probably all wondering why I'm going on and on about her, this is supposed to be a giveaway, etc. etc. Trust me. I'm getting to it.
So I was looking at one of her pins on
Pinterest
and thought "hm, I think I could make that."
And I did. And it's today's giveaway item.
The "Lady" Ruffle Bib Necklace.
Here's how to enter *leave a comment for each thing you do*:
[MANDATORY] Go to Lady's blog and link me to your favorite outfit of hers. (1 entry)
Become a fan of The Semper Gumby Shoppe on Facebook. (1 entry)
Link up to this week's All Dressed Up on Lady's blog. Come back and tell me what number you are. (1 entry)
Link me to your favorite accessory. (1 entry)
Tell me what makes you a lady. (1 entry)
Facebook, Tweet or blog about this giveaway. (1 entry each)
Buy something from The Semper Gumby Shoppe. (5 entries)
Good luck!
This giveaway will close on June 23, 2011, at 4 P.M. Pacific time.